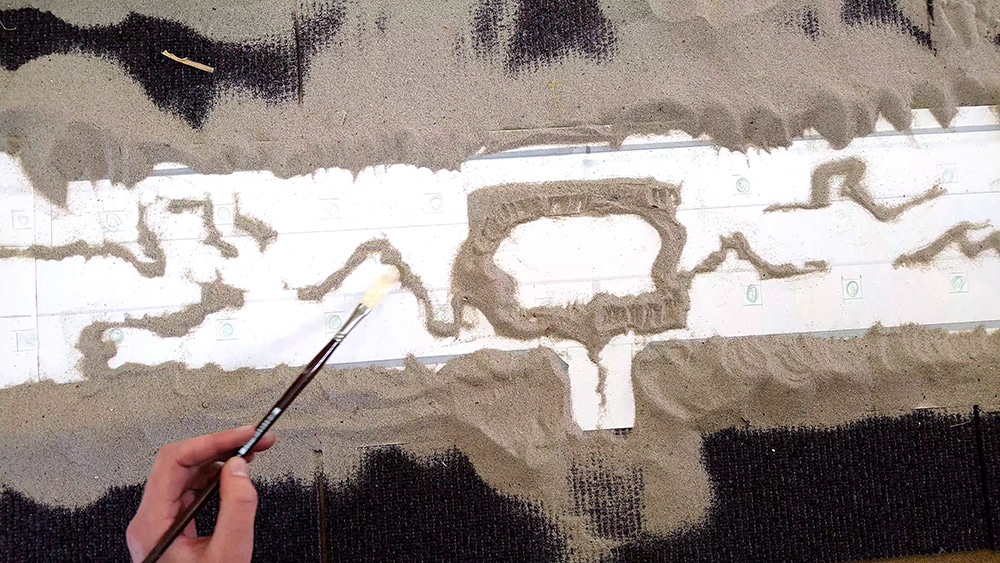 For Project Nieuwe Uitzichten, in cooperation with the Van Bommel van Dam Museum and the municipality of Venlo, I developed the project Omtuinen for the Kloosterstraat in Blerick.
This shopping street consists mainly of stone, with a few trees here and there. It is a transit area, hardly inviting anyone to stay longer than strictly necessary. With the request to make the Kloosterstraat more
pleasant for passers-by and to give nature a place here, I
focus in my research on the phenomenon of the city garden.
A city garden is a piece of public space that feels like
an intimate and safe bubble, shielded from the big picture.
You step through a demarcation, such as a hedge or a gate,
and you enter what appears to be the outside. Whether it
is a lush garden with flowers or a neatly kept lawn, it is
the boundary that makes the difference between inside and
outside, allowing the visitor to escape from the rest of
the world for a moment. The boundary transforms the space into a blank drawing board, which users can fill with their ideas and thoughts. A
safe place where you can stay for a while, or that can serve
as a stage for people to meet each other.

In this permanent intervention, I take the abstracted
characteristics of the enclosed garden to the Kloosterstraat.
In a meandering line, grasses and native plants grow through the street, enticing the passers-by to wander along with the plants. At the intersection halfway down the street,
the greenery forms a subtle boundary. It encloses an area
and thus forms a courtyard that invites you to linger for a
while. The playful lines in the paving are formed by a plant-filled gutter, closed off by a grid. It allows grasses and
native plants to grow freely, without impeding the flow of
traffic. Outside the lane, this grid rises above the paving so
the plants have more room to grow and, at the same time,
seating is created. This will give not only the plants but 
also the visitors and residents of Blerick a place to stay in
the center of Blerick and give colour to the street.